Posted on
By Tipsee Spirits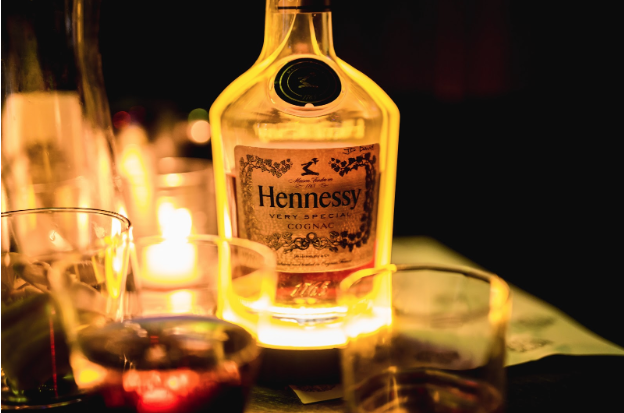 Do you have a hard time deciding on liquors? Are you always trying to find the best, most smooth bottle with no success? Feel like you've tried them all, and are still not sure what you like? We hear you. We've tried dozens of varieties. Sometimes it is just bad luck. Other times though, it just calls for a little research.
Search no more cognac lovers. Here we've done the work for you. We've sampled dozens of varieties and did the research. Below are 5 great cognacs to try right away! Like, right away... we'll even deliver them to you anywhere in Miami or Broward within one hour.
Hennessy
There is no doubt about it, Hennessy is the world's most popular cognac. They've kept the same recipe to make this liquid gold for 250 years. This whisky is made with grapes through a fermentation and double distillation process. Hennessy is of Irish origin, which is of no surprise, considering the Irish know how to properly drink! It is produced in Cognac, France, though and shipped worldwide- like everywhere. We'll ship it too, to your house or party, with our delivery team within one hour. Hollywood liquor delivery just like you are famous! We love it because it is a true classic. You'll love it because of the smooth taste. 
Courvoisie
Relatively young compared with Hennessy, Courvoisie has been around for about 150 years. Clearly, they're doing something right, and they've made our top 5 cognacs to try right away. This is one of our favorite alcohols to deliver to you in Fort Lauderdale or Miami because it is classy. This cognac is aged for a minimum of three years and balanced with champagne grapes. The result is a mix of a fresh fruit and oaky taste. Courvoisie is very particular about the grapes it uses and the 'crus' or wine regions where the grapes come from. We love it because of the craftsmanship. You'll love it because of the fresh taste.  
Martell Noblige
Martell Noblige is an exceptionally rich, carmel colored cognac. It is a great combination of smooth taste that packs a strong punch. Not too spicy and not too sweet, creamy aromas leave you with a robust and enjoyable aftertaste. Try drinking this late night, post dinner party, or after a big celebration. If you're fresh out of cognac, visit TipseeSpirits.com anytime and we'll deliver any alcohol, including Martell Noblige within the hour. We love Martell Noblige because of its sophisticated style. You'll love this cognac because of the wide range of flavor.
D'usse
This cognac is the most surprising one for this top 5 list. With just 20 short years in the industry, D'usse has made it big. Not only is the caramel color liquid inside fantastic, but the bottle itself represents luxury.  Although new to the cognac game compared to 100+ year old counterparts, we'd say D'usse knows whatsup and their product reflects it. Even calling their own liquor 'a bold new expression of cognac,' they've surely arrived to the distilling industry with a bang. Aged for over four years, the result is a distinctly full bodied cognac with notes of cinnamon. No need to stop at a liquor store in Brickell, just visit TipseeSpirits.com to order and we'll have it to your door within an hour. We love it because D'usse has unapologetically arrived to the scene with a short history. You'll love it because of its' curated feel, very Miami.
Rémy Martin 
Another classic, this top 5 list would not be complete without Rémy Martin XO on it. This cognac is the epitome of elegant, marketed as 'Cognac Fine Champagne.' Its' fabulous warm color and unique bottle design speak for themselves. This cognac gets an easy A from TipseeSpirits, with a flavor that is blended to perfection. It is smooth and opulent with a long finish. This bottle makes a great gift and should be enjoyed in celebration. Let us do the work, just place an order online, and we'll deliver the alcohol to you or anyone you are celebrating in Fort Lauderdale or Miami. We love this cognac because, well, you can't not love it. You'll love it because of its lingering taste. 
Try them all
Which cognac can we bring you? Can't decide? You have to try these great cognacs right away. No more research. Visit TipseeSpirits.com to order them online, and we'll come through with a one-hour-or-less delivery in Fort Lauderdale and Miami. We're delivering alcohol from Hollywood to Doral.