Posted on
By Tipsee Spirits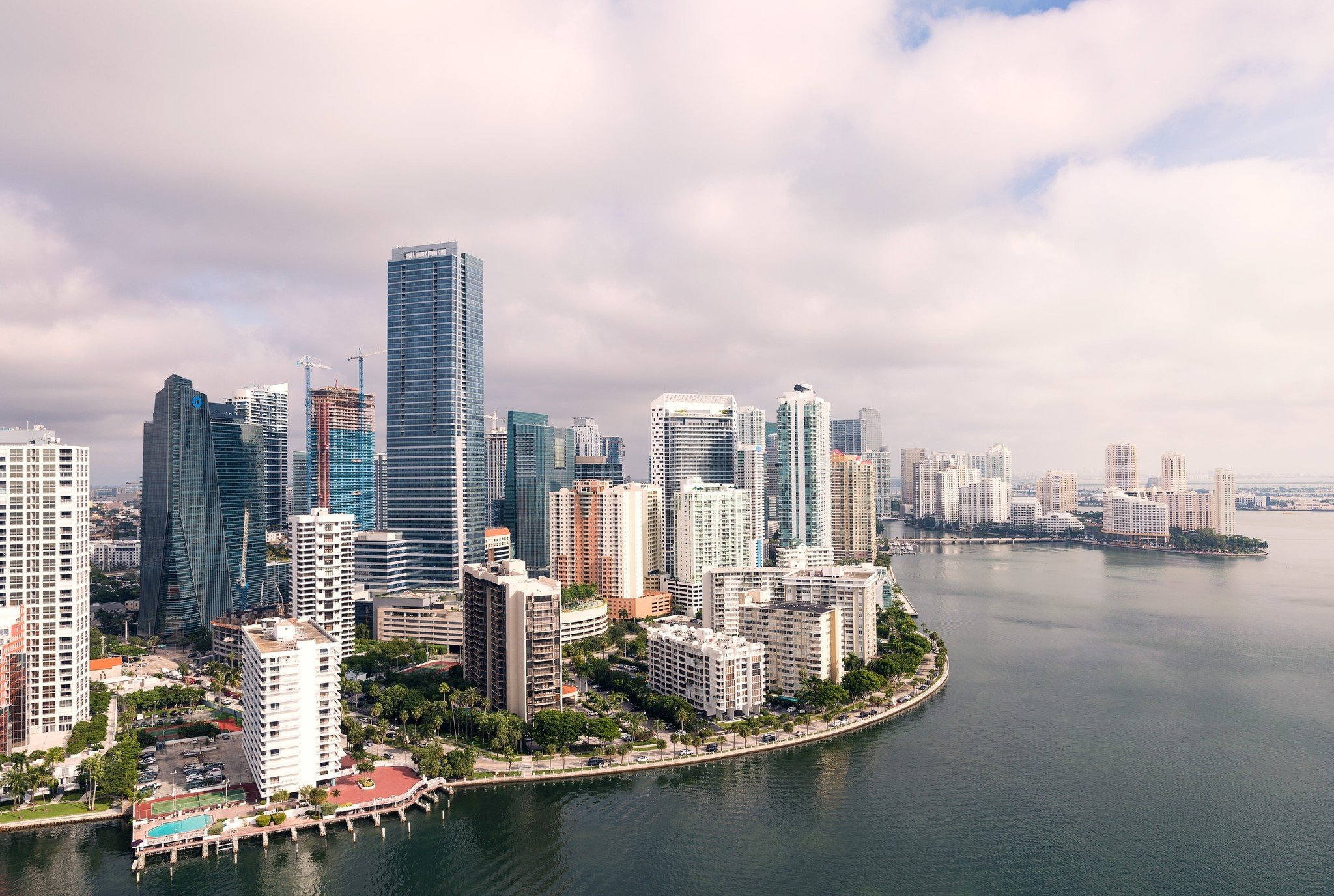 Are you unsure of where or when to use south Florida's quickest alcohol delivery service? Wonder if you are at a location accessible to have your liquor, beer and wine, brought right to you? We get lots of questions about where and when it is appropriate to have alcohol delivered, so we've compiled a list of locations in South Florida, from Fort Lauderdale to Key Biscayne that are well suited for alcohol deliveries.
South Beach
Tipsee Spirits delivers alcohol on South Beach as far south as South Pointe, including to South Pointe Park Pier. We frequently deliver cold beers to Nikki Beach, and can bring alcohol to you at any major beach access point. There are several pedestrian friendly intersections south of 5th street between Alton Road  and Collins Avenue, so we usually suggest meeting near there. Our South Beach deliveries are quick because there are many easy to identify locations for a hassle free alcohol delivery. Typical orders to South Pointe Park include chilled Corona Extras and Casamigos Tequila. 
A little higher up on Miami Beach? Don't worry, we'll meet you at any Miami Beach access point from Mid-Beach to Bay Shore and even North Beach, like by the historic Bandshell. Just let the driver know which cross streets you are closest to, and we'll bring your chilled Captain Morgan Rum Loco Nut right to the beach.  
Key Biscayne
If you find yourself south of even South Beach, we'll still come to you. We'll cross the Rickenbacker Causeway and deliver to Virginia Key, Crandon Park, Key Biscayne and anywhere along the FL-913 State Road. Beer and wine deliveries to Hobie Island Beach Park and Virginia Key Beach for weekend barbeques with friends are common. No need to search for liquor stores in south Miami, just visit TipseeSpirits.com and place an order, we'll be there within the hour. 
Brickell
Great news for those of you living in Brickell, you can now buy liquor online and have it delivered to your apartment, no need to drive. In Brickell we offer free beer, wine and spirit delivery everywhere from 5th street south to where Brickell Avenue turns into US-1, and from Brickell Key all the way west to Calle Ocho. If you find yourself on North Miami Avenue, or at Brickell City Center, well send a driver your way. Live in a high rise building like Reach, SLS or Echo? No problem, we'll bring your bottles to the door. Brickell residents tend to order New Amsterdam Vodka and lots of mixers. Then they head out to Blackbird and party the night away.
Live in Little Havana, The Roads, Coral Gables, South Miami or even further south? We will still drop off beer and wine to your house, apartment, golf course, hotel, or any other place, no problem. 
Miami Gardens
Since we're an online liquor and beer store, we'll go wherever you are. If you are in Norland, Bunche Park, Andover or Lake Lucerne, Tipsee Spirits delivers liquor to you. You can order alcohol online anywhere in Opa-Locka, or Honey Hill Drive all the way to the Hard Rock Stadium and we'll bring it within the hour, just give us an address. Miami gardens is known for the most online beer orders. Are you a student at St. Thomas University or Florida Memorial University? As long as you are of legal age, you can buy liquor online and have it delivered to your door within one hour.
North Miami
In north Miami  we deliver wine and beer to El Portal, Biscayne Park and Golden Glades. If you're nearby Florida International University or Johnson and Wales University, you're also in our alcohol delivery zone. Place an online liquor order or online beer order and we'll bring it to you within the hour. In North Miami, anywhere between 103rd street north to 125th and NW 138th street ( FL 916) are prime locations to use our delivery service. We'll even come out to Bal Harbour or Surfside with your favorite Cognac. We also love delivering cold beer, rum and mixers to Oleta River State Park, so you can enjoy a fun, sunny day swimming or on a boat with no hassle, and definitely no need for an extra stop at a liquor store near you. 
Find yourself further north still? You can use our online delivery service for wine or spirits to anywhere in Sunny Isles Beach on Collins Avenue, Golden Beach, or even the Aventura mall.
Hollywood
In Hollywood, Tipsee Spirits delivers liquor to the Stirling Road and Sheraton Street areas. Whether you're tanning on the sand on Hollywood Beach or golfing at Orangebrook Country Club, we've got your cold beer delivery in less than an hour on standby. You can place an order to anywhere in the downtown historic district like Young Circle Park on Hollywood Boulevard. We can meet you anywhere from Johnson Street to Pembroke Road and all the way to Hallandale. Hollywood is known for gin orders, specifically Tanqueray. We've got mixers too, so you can party on Ocean Drive and get your drink on. 
Staying at the Seminole Hard Rock Hotel and Casino and need an alcohol delivery service? Visit www.TipseeSpirits.com to place an order for beer and wine delivery and you'll have it at your hotel room door within the hour. 
Fort Lauderdale
In Fort Lauderdale we deliver beer, wine and spirits from the Fort Lauderdale International Airport north to Wilton Manors. We'll deliver booze to your home, office, party, or beach towel between Plantation and Fort Lauderdale Beach. If you're at Las Olas Beach Park, place an order on www.TipseeSpirits.com for cold beer or wine and we'll come meet you at any beach parking lot or beach access point. Live in a high rise like The Palms, or staying at a hotel like the Fort Lauderdale Harbor Beach Marriott? Our drivers will bring your liquor up to your apartment or hotel room door and they'll be there quicker than you can say East Sunrise Boulevard. Spending the day boating off of Marina Mile? We'll meet you out on your boat dock or slip with a liquor delivery. We'll also come out to Dania Beach or West Lake and meet you at your kayak with Jack Daniels and red solo cups. Place your order online before you get there and we'll meet you at the boat launch.
When are you going to try south Florida's quickest free alcohol delivery service? With these ideas we hope you're inspired to try it out in different locations across south Florida, from Miami Beach to Hollywood and Pembroke Pines to Brickell.