Posted on
By Tipsee Spirits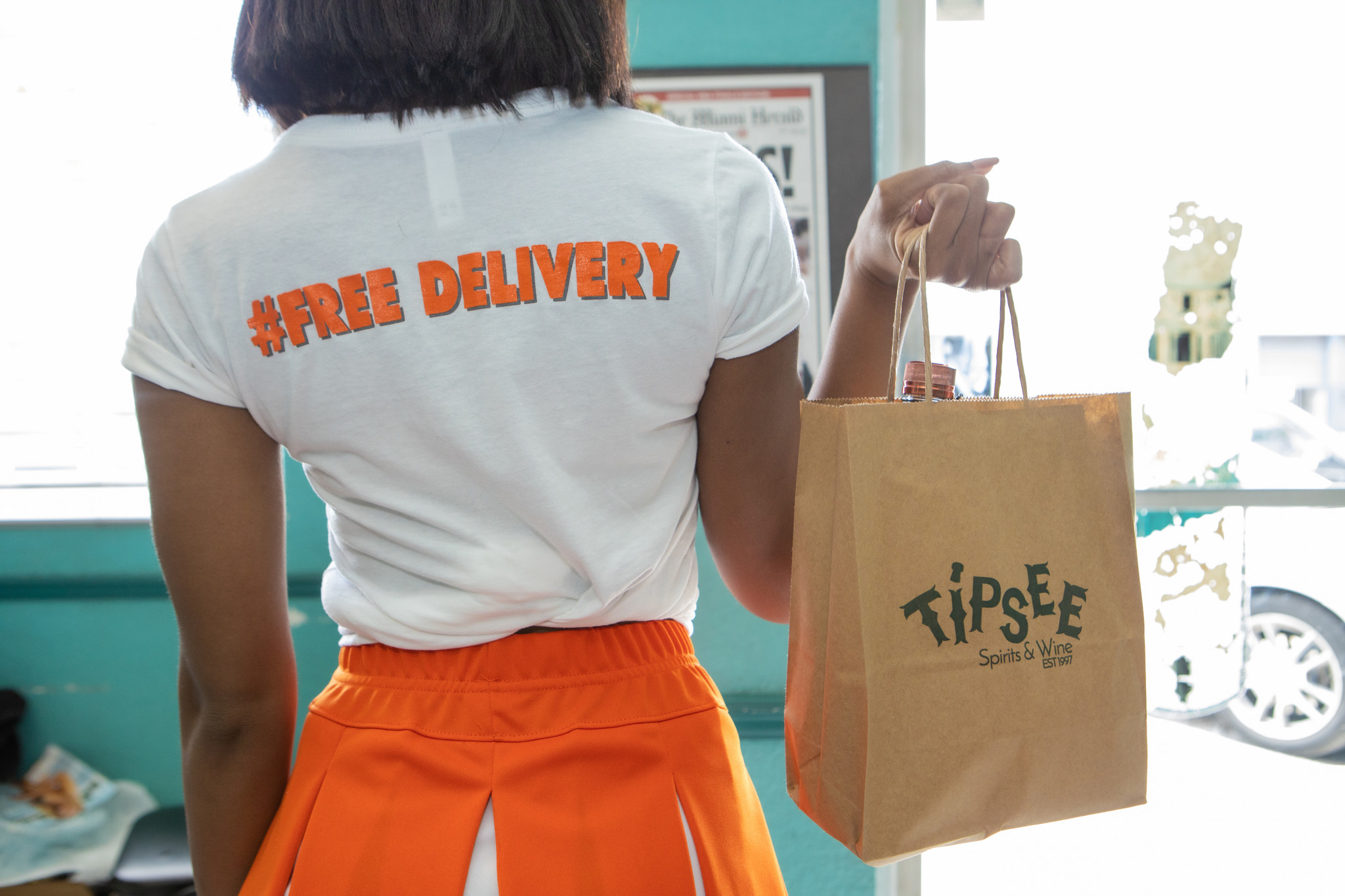 Tipsee Spirits is excited to offer free alcohol delivery service throughout the Miami and Fort Lauderdale areas. We're glad to combat drunk driving, and make your life easier with this service. If you are curious about alcohol delivery but aren't entirely sure how to make use of the service, keep reading. We'll describe a few pretty common scenarios that are great for alcohol delivery, and debunk any mysteries or confusion along the way.
No Drunk Driving
If you are above the age of 21 and enjoy to consume alcohol, you know how important it is to abstain from driving after drinking. While this rule is logical and reasonable in theory, after a drink or two it can be challenging to uphold. Consider you are having a party, or at a party, and run out of drinks. Typically, everyone has already had a few drinks and a "who is the least drunk," scenario arises. Usually, that 'least drunk' person ends up with the responsibility of getting behind the wheel to pick up more liquor. We even belittle the danger calling it a 'beer run.' Rest assured, you'll never have to put yourself or others in danger again. Just visit TipseeSpirits.com and place an order for beer, wine, mixers, and bottles. We'll call and confirm your order and send it off with a sober driver straight to your location. Plus the delivery is free. No more "least drunk driver," and no more missing out on precious party time. Tipsee Spirits is proud to keep drunk drivers off our already congested dangerous Miami streets and keep your party going.
Save Time
If you live in Miami, you probably hate bumper to bumper traffic. You probably also hate running errands, finding parking (and paying for it!) and you'd probably rather spend time with family or friends than shopping for booze. We get it, and we can help. Our free alcohol delivery service in Miami can save you time. Visit our website, input your order and within the hour we'll be there with everything you need. No driving, no parking, no extra fees. You can even place the order in advance, and let us know where and when you want it dropped off. Save time, save money, and enjoy more of your life!
Wherever, Whenever
If you're constantly on the go in Broward or Miami-Dade County, alcohol delivery is a great resource. Perhaps you're headed to an event at a local hotel, hosting a work party at your office, or going to a fiesta at a friend's home. No need to waste time or head out after drinking, Tipsee Spirits has got you covered. We can deliver drinks to wherever you are, whenever. We can find you tanning on North Beach, or at a park in South Miami. Tipsee Spirits alcohol delivery drivers can come morning or night to your hotel, to your pool party, neighbors house, office...heck we'll come to your barber shop. As long as you're over 21, and in South Florida, you can count on free delivery any place any time.
No more drunk driving. Save time. Whenever. Wherever. These are just a few of our favorite reasons to opt for alcohol delivery from Tipsee Spirits. Tipsee makes it easy for you to request alcohol delivery with free shipping throughout the Miami and Fort Lauderdale areas.